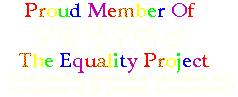 O.N.T.O.P.
O.N.T.O.P.
(ONGOING NETWORK TRANSGENDER OUTREACH PROJECT)
O.N.T.O.P. is a project of "The New Zealand Prostitutes Collective" (N.Z.P.C.). O.N.T.O.P. provides support, and information to the Transgendered Sex Industry workers community as well as referrals to other support networks. The project is designed to promote and provide appropriate support and information to the Transgender community who work within the sex industry, promoting HIV/AIDS awareness and safer sex practices.
The O.N.T.O.P. project is currently running in Wellington,Auckland & Dunedin. In remotes areas of New Zealand we can be contacted via our email address or by writing to us.
---
LINKS FOR F2M, M2F AND MEDICAL
---
O.N.T.O.P. NEW ZEALAND
pcdp@globe.co.nz
(Ongoing Network Transgendered Outreach Project)

---